Choose the Most Reliable Dumpster Rental Caldwell ID Has to Offer
Choose the dumpster rental Caldwell ID relies on for year-round waste management for all their residential or commercial cleanouts and projects. We offer top-quality waste removal services in the region for a variety of short or long-term uses. We help municipalities, businesses, contractors, and homeowners with the collection and removal of waste from all locations, allowing our customers to focus on the task at hand while we handle the rest.

As a locally owned and run business, we're pleased to assist our neighbors with all of their disposal needs, whether decluttering the garage or embarking on a DIY house flip. Our top priority is providing our clients with a straightforward, flexible, and affordable rental process. We not only meet our customers' needs but exceed their expectations with the highest quality dumpster rental Caldwell ID has to offer.

When you work with our team, you can rely on the best dumpster rental Caldwell ID can provide to assist you in achieving your objectives and completing the job effectively the first time around. Chuck-It-Bucket Dumpster Rentals never compromises on the level of service we offer to our clients in Caldwell, Idaho, and the surrounding areas of Ada County. The process of ordering a bin for your project has never been simpler. Click the orange "Book Now" button to get started on your one, three, or seven-day rental and arrange for delivery to your house or place of business in a matter of minutes. Call (208) 860-8115 to reach our team for assistance if you have any questions about the rental process in the meantime. We're here to help!
We Take Just About Everything
Some examples of the junk we haul away include
Refrigerator Disposal

Garbage Removal

Mattress Disposal

Foreclosure Clean Outs
Construction Waste Removal

Yard Waste Removal

Trash Removal

Appliance Removal
Television Disposal & Recycling

Furniture Removal

E-Waste Disposal

Hot Tub Disposal
Use the Dumpster Rental Caldwell Idaho Depends on For All Project Types
Contact our local team for the dumpster rental Caldwell Idaho depends on to complete projects of all sizes year-round. Whether you're planning a household cleanout or renovation, a yard cleanup project, securing effective construction debris containment for your job site, or meeting ongoing business-related trash disposal needs, we are the area's trusted source for a reliable container rental in Caldwell, ID. We provide a stress-free rental experience to a wide range of customers across the area.

Use the top-quality dumpster rental Caldwell Idaho trusts to complete a wide range of decluttering, junk removal, new construction, cleanout, and demolition jobs, as well as removing your unwanted appliances, furniture, and yard debris. Area professionals count on our services and selections to contain and dispose of their construction or business-related trash, keeping their work sites and commercial spaces clean and hazard free. In order to keep our landfills viable for years to come, we work closely with the Ada County Landfill to dispose of all household, construction, and commercial waste in accordance with city, county, and state regulations. When you partner with our locally owned and operated company, you can rest assured that your waste is being handled with the utmost care and consideration.
Reliable Residential Dumpster Rental Bosie ID Homeowners Can Count On
Book the residential dumpster rental Caldwell ID area homeowners count on to complete every home improvement project both inside and outside of their homes. Our easy-to-load Caldwell Idaho republic dumpster rental makes cleaning out household clutter and junk a breeze. Everything from bagged trash and household debris to broken and unwanted items from attics, garages, closets, and cupboards is easily tossed into our durable bins. Create an improved living space and get rid of unwanted items and debris from the inside of your home with the help of our driveway-friendly roll-off containers. It's easy to do with a small dumpster rental Caldwell ID homeowners count on to keep their homes tidy and clean. Start booking yours now using our secure online system.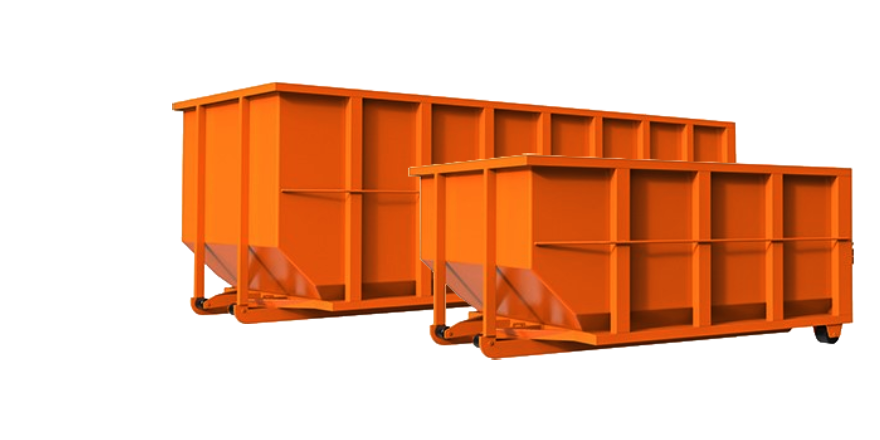 Caldwell, ID Dumpster for Yard Waste and Outdoor Projects
Book the area's best Caldwell, ID dumpster for all of your yard waste and outdoor projects. Our durable bins will handle all of your unwanted yard debris resulting from a storm, garden cleanouts, tree and shrub trimmings, and deck and porch tear-off waste. With a conveniently placed container for disposal, it's a breeze to accomplish your landscaping and home exterior projects. Contact our team of professionals to learn more about our property-safe roll-off bins or use our convenient online booking platform to schedule a delivery with a few simple clicks today.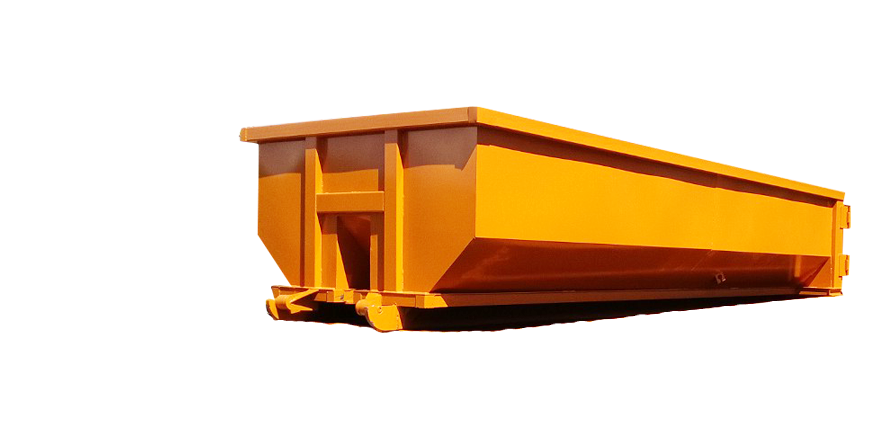 Construction Dumpster Rental Caldwell ID Contractors Use Year-Round
Our options for a construction dumpster rental Caldwell ID contractors choose first are professionally delivered on time, right where you need them. We have streamlined our rental system, giving construction professionals the opportunity to schedule a container Caldwell ID contractors count on anytime day or night, keeping projects flowing smoothly and on the right track. Whether for new construction, renovations, additions, remodels, or demolition work, our containers are the tool you need for the containment and disposal of bulky construction materials, including lumber, plastic, piping, tile, drywall, and more. Our straightforward pricing and scheduling take the question of what does it cost to rent a dumpster in Caldwell Idaho out of your planning. Start scheduling today by clicking the orange "Book Now" button!
Budget Dumpster Rental Caldwell ID Roofers Trust Most
Area roofers keep their costs down with the budget dumpster rental Caldwell ID trusts most for their repair, replacement, or new construction jobs. With our flexible rental time frames, you never have to overpay for your debris containment and disposal. We offer our customers the flexibility of a one, three, or seven-day rental period, which is perfect for a smaller one-day job or for your bigger projects. Our industry-grade bins can contain and haul shingles, tile, nails, lumber, and other unwanted, bulky debris. You never have to pay for the time that you don't need. Our team is known for our responsive staff and prompt delivery and pick up of your filled bin. How much is it to rent a dumpster in Caldwell for your roofing project? You'll love our budget-friendly prices and flexible rental terms. Click "Book Now" to get started scheduling your roll-off container and completing your project on time with the help of Chuck-It-Bucket!
Heavy-Duty Cheap Dumpster Rental Caldwell ID Business Owners Appreciate
You'll never overpay for your trash service with the cheap dumpster rental Caldwell ID business owners appreciate for their temporary or ongoing disposal needs. We're proud to provide the area with a low-cost high quality large dumpster rental Caldwell ID businesses rely on to take away trash from their facilities and job sites. No matter what your business model looks like, whether a restaurant, factory, warehouse, or retail shop, we've got you covered with sturdy containers for debris removal. Whether you're expanding your boutique store, repairing your roof, or beginning a large-scale cleanout, we have selections that will allow you to clear the waste easily and conveniently. Give us a call at (208) 860-8115 and speak with a member of our team about the trash containment and disposal needs for your business.
The Best Dumpster Rental Prices Caldwell Idaho Can Provide With 5-Star Service
Chuck-It-Bucket Dumpster Rentals provides the best dumpster rental prices Caldwell Idaho has to offer to homeowners, contractors, and businesses alike. For every disposal need, we're committed to offering the top container rental service in our area. No matter what kind of project you have coming up, from a home or apartment facility renovation to a cleanout prior to moving, we take our customer's needs seriously, regardless of the scale or scope of their waste removal needs.

Use our online booking platform to browse our flexible rental options and dumpster rental prices Caldwell Idaho appreciates most. You can take on your project with confidence when you partner with our locally owned and operated team. We care as much about the success of your residential or professional project as you do, and we partner directly with manufacturers who pave the way in the waste disposal industry to provide the absolute best in safe, easy-loading, driveway-conducive bins. Call us at the number above or use our simple online form to reserve a bin conveniently and easily.
Reserve a Roll Off Dumpster Rental Caldwell Idaho Uses for Commercial and Residential Projects
Reserve a roll off dumpster rental Caldwell Idaho uses anytime for residential and commercial projects using our secure online scheduling. You'll value the availability of booking in a matter of minutes at any time from any device, as well as our versatile, all-inclusive rental options that allow you to meet your needs while saving money.

To begin reserving the roll off dumpster rental Caldwell Idaho depends on most, click the "Book Now" button and follow these simple steps:

1) Select your container size from either 15-yard or 20-yard, and click on your selection.
2) Choose from a one, three, or seven-day rental period and click on the "Book Now" button next to your choice.
3) Review the information on your rental choice and click the "Add to Cart" button.
4) Select either the homeowner or contractor service type and click "Continue."
5) Choose your rental dates using the pop-up calendar.
6) Enter your contact, delivery, and payment information securely.
We'll process your payment and send you a confirmation email with a digital copy of your receipt.

We'll be in touch prior to the delivery to lock in a convenient window that works for your schedule. That's it—our simplified process for scheduling a container is as user-friendly and efficient as possible, saving you time and energy in the process. If you have questions or need help booking, don't hesitate to call us at (208) 860-8115.
Sizes and Prices for the Best Roll Off Dumpster Caldwell ID Depends On
We're pleased to offer our customers a choice of sizes and prices for the best roll off dumpster Caldwell ID has to offer area residents, businesses, and construction managers. You'll never overpay when you rent a dumpster in Caldwell ID from our locally-trusted company. You can tailor the rental to your specific needs with a one, three, or seven-day rental period. Choose from the following size options that are used for residential and commercial projects across the area.

15-Yard Bin: With two tons of weight included in the rental price and dimensions of 14' long by 8' wide by 4' high, this size is perfect for projects inside and outside the home, as well as smaller construction jobs. Budget-friendly prices of $275 for a one-day rental, $375 for a three-day rental, and $475 for a seven-day rental make this option a no-brainer to help complete a range of projects.

20-Yard Bin: Includes two tons of weight in the base rental price. This large dumpster rental Caldwell ID, which measures 14' long by 8' wide by 6' high, is used for all construction-related projects, roofing jobs, and ongoing business trash services. Stay within your budget with these flexible terms, including $325 for a one-day rental, $425 for a three-day rental, and $545 for a seven-day rental.
Delivering High-Quality Dumpster Rental Near Caldwell ID
For a dumpster rental near Caldwell ID that you can rely on, choose Chuck-It-Bucket! We deliver to a wide area of Canyon County, including the following zip codes: 83605, 83607, 83651, and 83687. We provide dependable and accommodating service terms in Nampa, Huston, Star, Kuna, Melba, Meridian, Marsing, Middleton, Greenleaf, Eagle, Garden City, Notus, Wilder, Homedale, Parma, and other nearby cities. If you don't see your city or zip code listed, get in touch with us today to see if delivery arrangements can be made in your area. For the best dumpster rental Middleton ID can provide, choose Chuck-It-Bucket!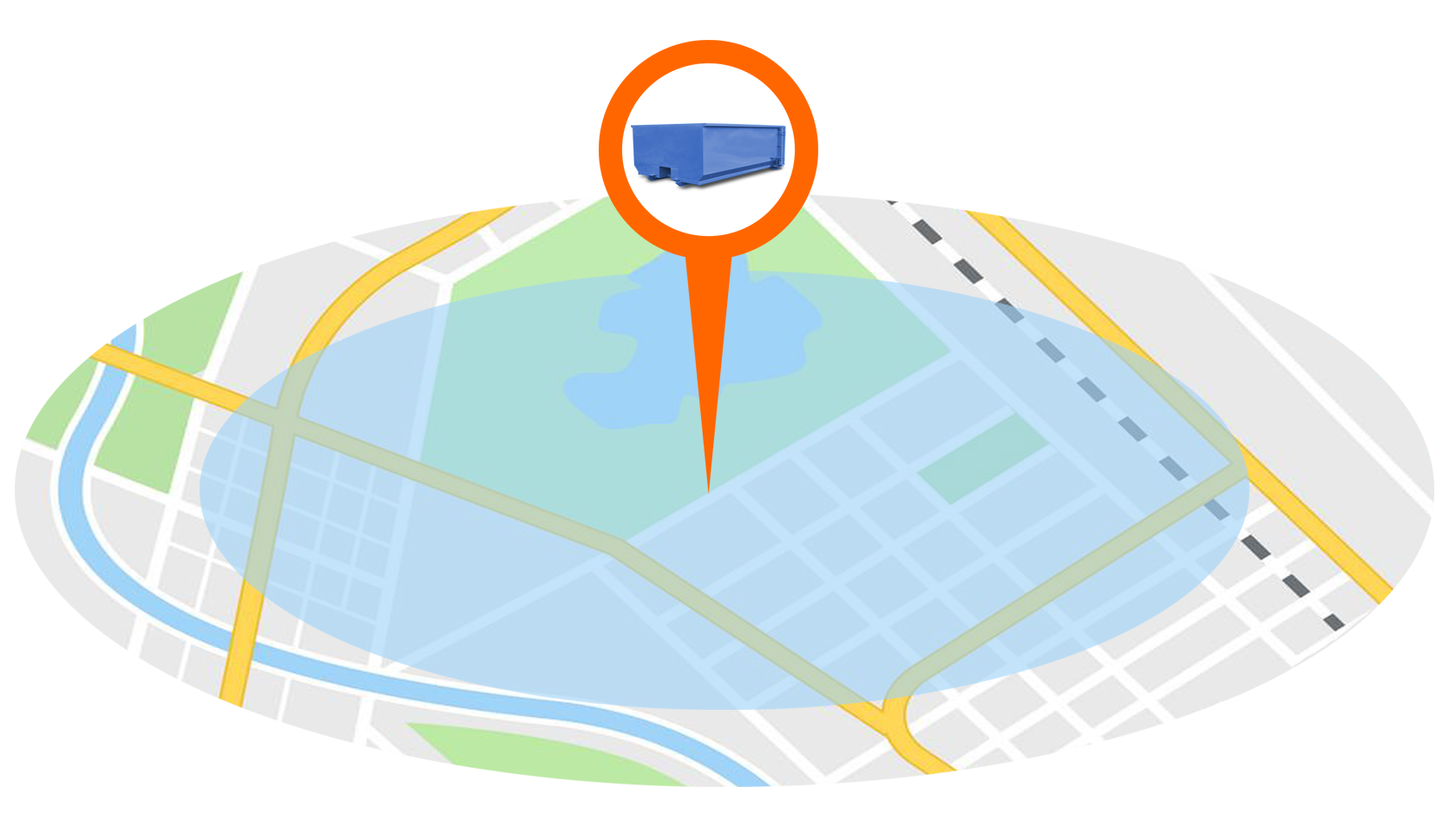 We are proud of the role that we play in keeping our community clean and debris free. We've got you covered when you're searching for a dumpster rental near Caldwell ID for all kinds of projects. Our heavy-duty containers are the low-cost option that is catered to your specific job when you need a dumpster rental near me Caldwell ID depends on. We've built long-lasting relationships with community leaders and businesses over the years, as well as the Caldwell School District, and we continue to strive for greatness by making an effort to be the top choice for contractors, business owners, residents, and government agencies seeking reliable waste disposal options. We're passionate about keeping our cities clean, whether you're touring the Koenig Distillery and Winery, or enjoying the day at Indian Creek Park or Babby Farms. Our goal is to keep our community a safe, enjoyable, and fun-loving city for residents, tourists, visitors, and students alike. Give us a call or schedule online to begin your waste removal project with ease.
Service Area
FAQs About Booking a Caldwell ID Dumpster Rental
Book a Caldwell ID dumpster rental confidently with our team of waste disposal experts and benefit from our upfront pricing and flexible rental terms. You'll never be left in the dark about the specifics of your rental because our knowledgeable crew is here to answer all of your questions at (208) 860-8115. Look over a few frequently asked questions below and let us know if we can help you further with a Caldwell ID dumpster rental.
Q.
What is the best way to load the dumpster?
A.
Loading your dumpster as evenly as possible is always the best bet. You'll be distributing the weight evenly and optimizing usable space while also implementing safe loading practices. Our drivers will not remove bins that are overflowing or have materials jutting out of the sides.
Q.
Do I need to be present for the delivery of the dumpster?
A.
There is no need for you to be on-site for delivery as long as we have the specifics we need on location and placement prior to delivery.
Q.
How hard is it to rent dumpsters?
A.
With Chuck-It-Bucket Dumpster Rentals, it couldn't be easier. Whether you use our secure online reservation system or call our team and book over the phone, you're on your way to affordably achieving your goals in minutes. Make a reservation online or over the phone today!
Explore the Charm of Caldwell, ID
Welcome to Caldwell, ID, a hidden gem in the heart of Idaho that offers a delightful blend of history, culture, and natural beauty. Discover the unique attractions that make Caldwell a special place to visit or call home.

Caldwell boasts a rich historical heritage, and you can experience it firsthand at the Orma J. Smith Museum of Natural History. Located on the campus of The College of Idaho, this fascinating museum showcases an extensive collection of fossils, minerals, and artifacts, providing a glimpse into the area's geological past.

Caldwell's small-town charm is evident in the warm smiles and friendly hellos you'll receive while exploring its streets. Yet, don't be fooled by its quaint appearance; Caldwell offers big opportunities for growth and prosperity, making it an attractive place for both residents and businesses.


Cultural Treasures of Caldwell, Idaho
Immerse yourself in Caldwell's cultural scene by attending performances and events at The Jewett Auditorium. This beautiful venue hosts concerts, theater productions, and other artistic performances that will captivate your senses and leave you with lasting memories.

For outdoor enthusiasts, Indian Creek Plaza is a must-visit destination. This vibrant urban space offers a picturesque setting with lush greenery, a dancing fountain, and an ice-skating rink during the winter months. It's the perfect spot to relax, enjoy a picnic, or participate in community events.

Caldwell is home to the College of Idaho, a prestigious liberal arts college that has been educating students since 1891. The college contributes to the town's vibrant academic and cultural environment, enhancing the overall sense of community and fostering a spirit of learning.
Celebrate at the Caldwell Night Rodeo
If you're lucky enough to visit in August, don't miss the Caldwell Night Rodeo, one of the biggest rodeo events in the region. This thrilling rodeo extravaganza attracts rodeo enthusiasts from far and wide, promising an unforgettable experience filled with adrenaline-pumping action.